Why integrating eco-design into your innovation is a relevant choice?
It is interesting to understand what eco-design really is and its impact on the environment.
Eco-design is above all the will to integrate and respect the principles of sustainable development and environmental protection from the design stage of a product.
It is an approach that emerged in the 1990s. But the genesis of the approach is older and appears in the 50s and 60s when companies tried to reduce pollution and began to make ecological assessments.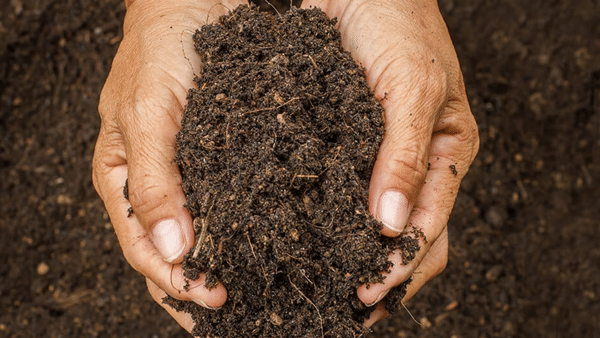 An eco-designed product reduces negative environmental impacts throughout its life cycle. It is an innovative and engaging approach, applied from the creation of the product in question.
It is a multi-step process that involves the extraction and choice of raw materials, production, distribution, use and end of life.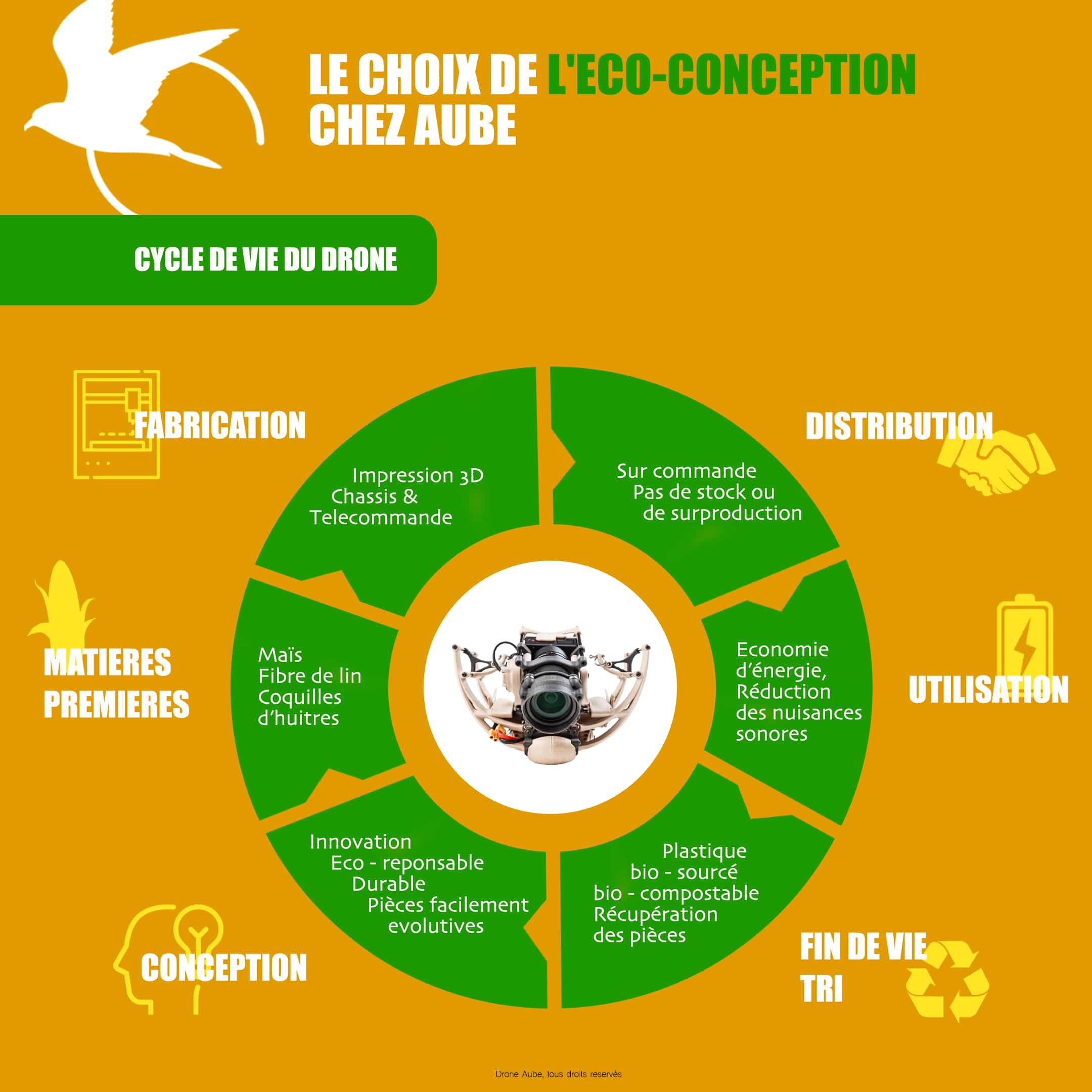 Why did we choose eco-design for our professional drone?
In the case of our drone, the whole idea was to design a professional drone that would limit its environmental impact, in addition to being more energy-efficient and being able to respect wildlife. The Aube professional drone is, let's not forget, mainly made up of bio-compostable and biodegradable materials.
Any production has an impact on the environment. But thanks to the choice of eco-design, it is possible to reduce upstream the impacts that the product will have on the environment. This in no way alters the quality and the work done on the product, but requires environmental thinking and a new way of designing.
Environmental awareness is the first important step in thinking about an eco-designed invention. This can be done with the aim of reducing the pollution generated by production or reducing nuisances. There are of course several steps in its design.
The choice of raw materials as explained above, but also its use. What will be its consumption? How to reduce it? What impact can it have on its environment? … But above all, it is essential to anticipate the end of life of the product. Will it be easily recyclable and how to prevent it from creating additional pollution during the recycling process.
Eco-design is a complex but beneficial choice, as it involves many actors from the company itself to consumers who want an eco-responsible product. 
The awareness of the impacts of production on the environment is increasingly noticeable, it is possible to create, innovate and offer eco-designed products that meet specific needs while being ecologically sensitive. Fortunately, many companies are undertaking an eco-responsible approach in their innovation and creation process. In particular to modify products or services, change their production and distribution channels or create new ranges. The reflection must be made on the long term, by thinking about the totality of the characteristics of the product.
So what are the advantages of choosing eco-design?
It is rewarding and beneficial for the environment. But it is also a choice that allows us to share values that we respect with our consumers. 
The common cause which is the protection of the environment makes it possible to give oneself a concrete objective. Isn't it more rewarding to work in a field that we know we are committed to and that proposes values of protection and improvement of our environment? Zero pollution does not exist, but it is possible to reduce it considerably. Resources are not infinite, which is why it is important to be able to recycle while reducing impacts and polluting substances during recycling.
Many sectors of activity now offer eco-designed products, whether it is sports, construction, household appliances, electronics or medical.