RESPECTFUL OBSERVATION OF THE ENVIRONMENT
"Aube" is a paramotor type drone whose objective is to assist in the observation, understanding and protection of wildlife.
The choice to fly with a miniature paraglider allows "Aube" to be both small, durable and very quiet with a flight speed suitable for observation.
The idea was to create a tool that could, like a bird (discreet and respectful), bring an aerial vision, as well for the fight against environmental and wildlife crime, as for tourist and scientific activities.
A UNIQUE WEIGHT, SIZE, PERFORMANCE RATIO
The chassis suspended below the sail is composed of an electric propulsion, actuators for the piloting, a stabilized nacelle (including various cameras) and a set of embedded management (sensors and central unit) allowing its operator a simplicity of use.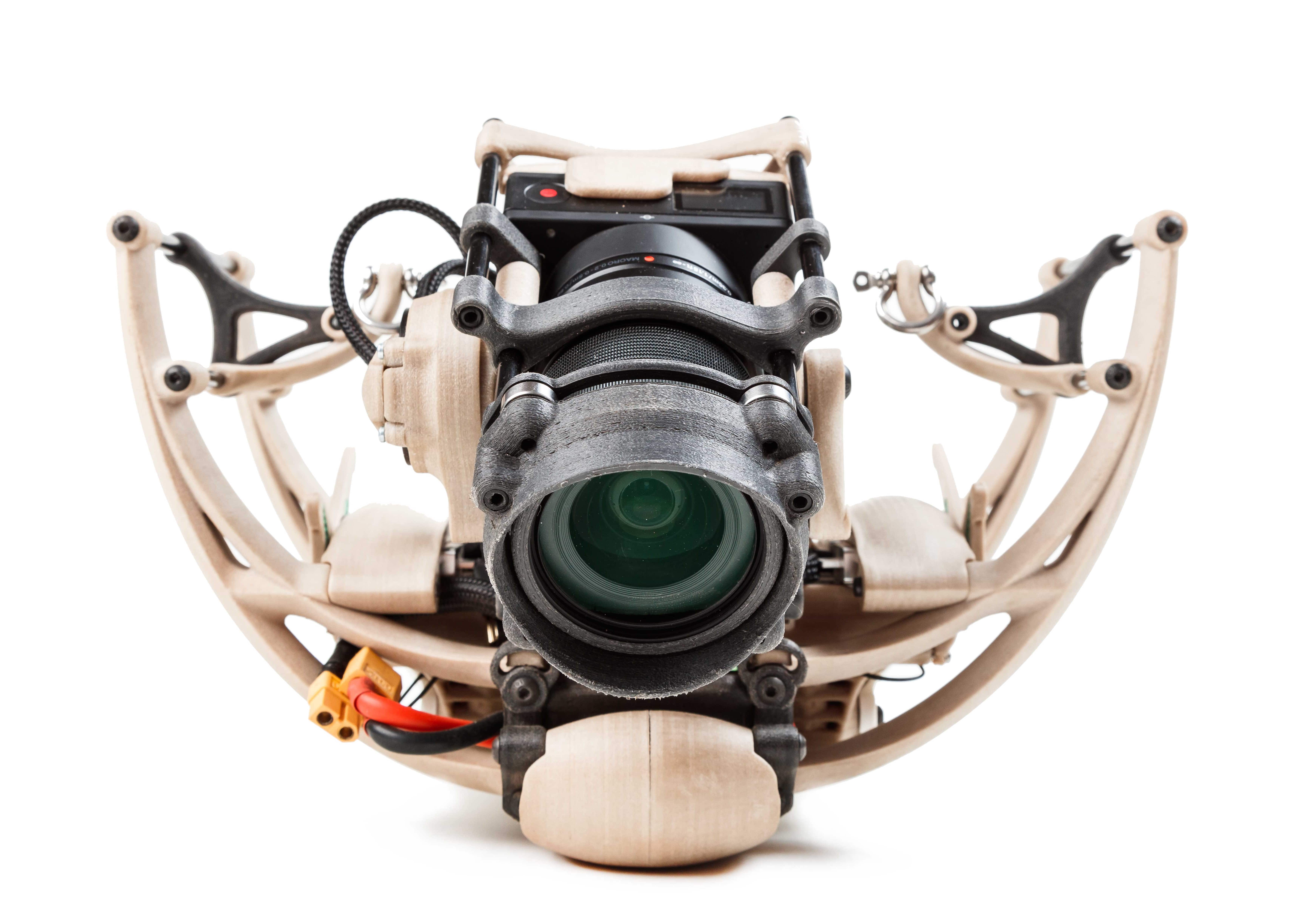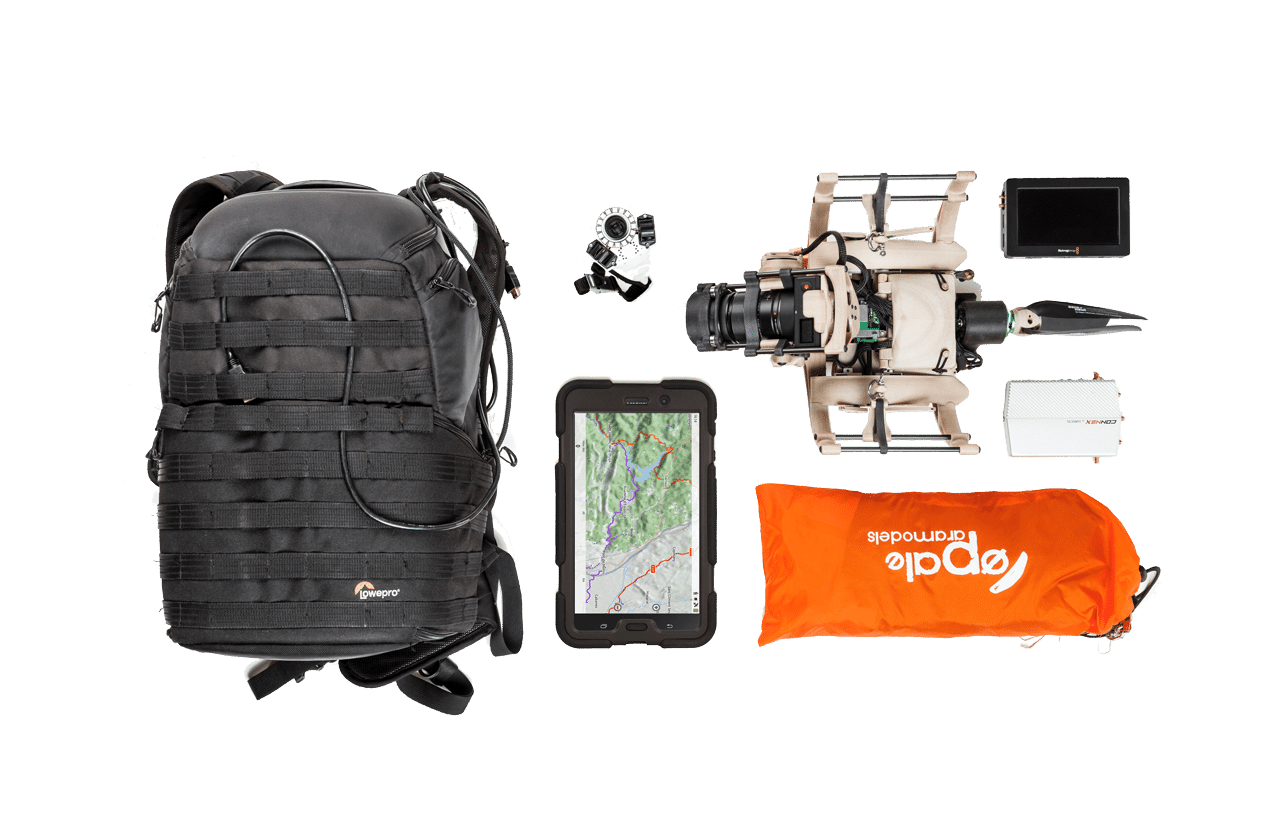 Open the bag, take out the drone and have it airborne in less than five minutes.
Extremely compact and mobile, the operational unit fits into a tactical backpack weighing less than ten kilos. Its use requires only one drone operator and its implementation as well as its reconditioning are done in five minutes. The take-off and the recovery of the paramotor drone are done by hand and on rough grounds.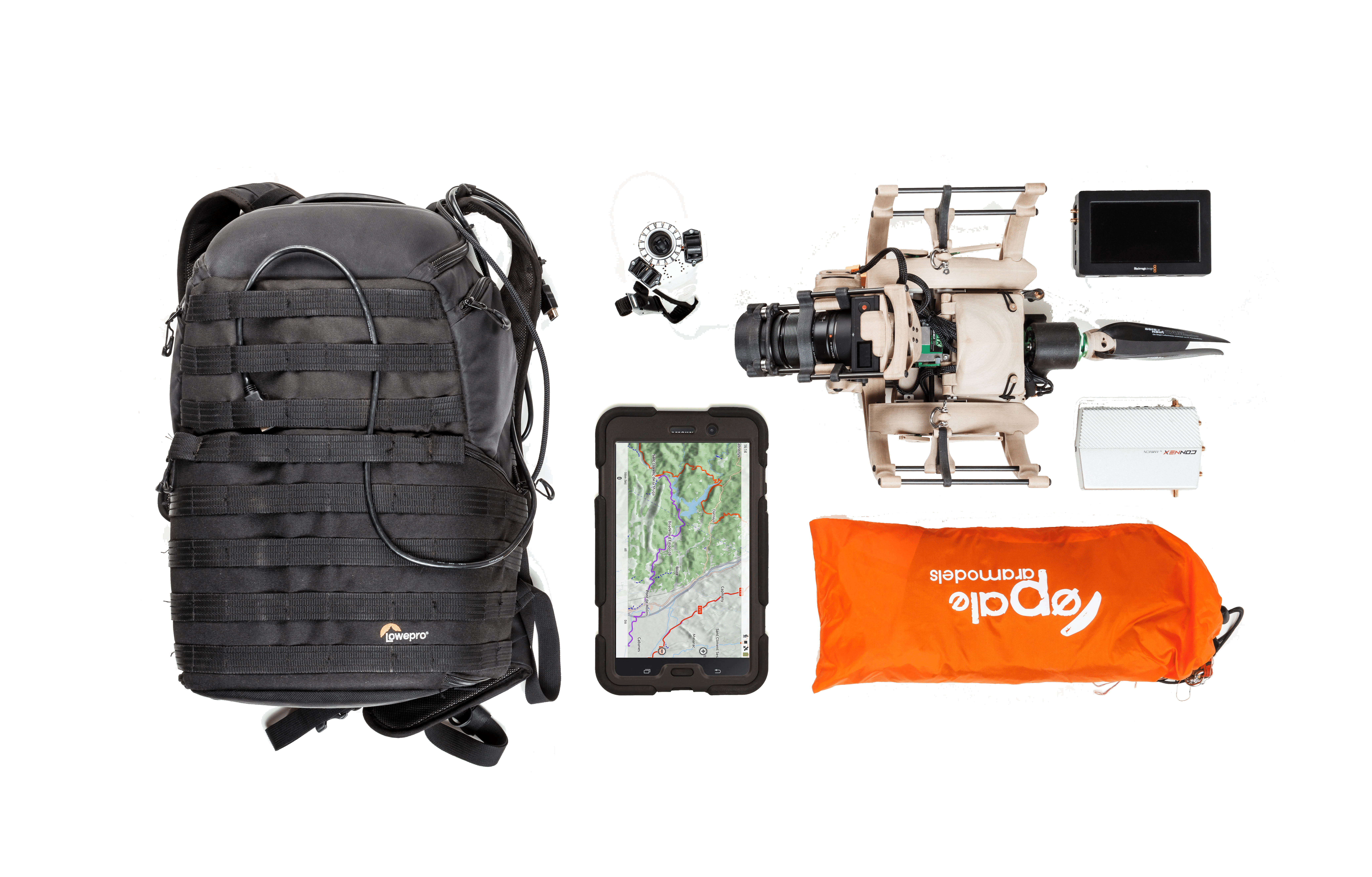 A ROBUST STRUCTURE AND EASY MAINTENANCE
The chassis and the remote control are 90% 3D printed with bio-compostable plastic and guaranteed without endocrine disruptor, its maintenance and its evolution can be done quickly and locally by limiting the impact on the environment.
In case of failure or perforation of the canopy, the drone glides, thus guaranteeing the safety of goods and people (over a crowd for example). The canopies are interchangeable and can be repaired thanks to fabric and line kits.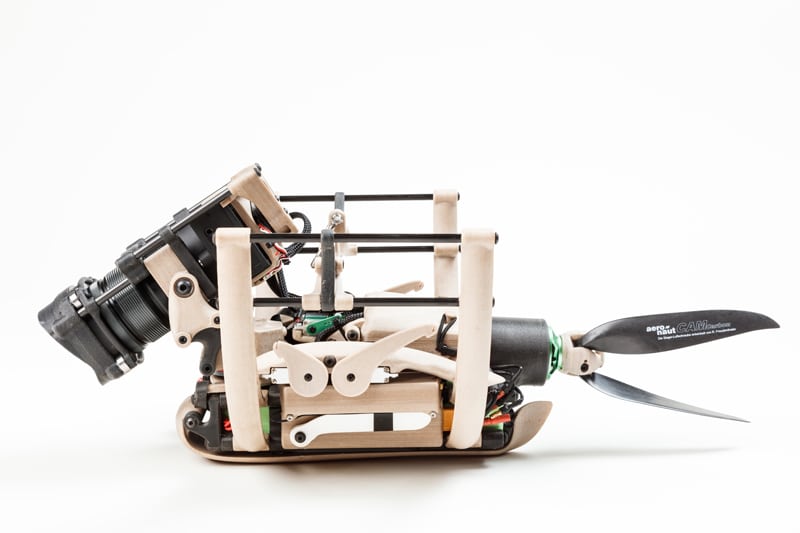 TECHNICAL CHARACTERISTICS
Un drone professionnel léger, grandement autonome, ayant une vitesse adaptée et une longue portée.
Pleinement autonome pendant une durée maximale de 90 minutes, le drone Aube pèse 3,2 kilogrammes (à vide). Il a la capacité de transporter une charge utile pesant 1,2 kilogrammes au maximum et peut supporter des vents allant de 0 à 25 km/h.
Sa vitesse maximale est de 30 km/h et la transmission vidéo peut s'effectuer jusqu'à 5 km de distance. Sa petite taille (290, 290, 160 mm) lui procure le précieux avantage d'être un drone facilement transportable et déployable à tout moment.
kilograms of empty weight
Maximum wind speed un km/h for a flight
Maximum video range in km (Max. 60)
maximum wind speed in km/h for a flight
maximum video range in km (Max. 60)
kilograms of empty weight
Environmental study & analysis
Reach inaccessible areas and be in symbiosis with nature and its inhabitants.
Audiovisual creations
Discover new landscapes, shoot from new angles and create exceptional content. 
Security & Surveillance
Analyze a situation, identify risks and act according to the opportunities presented to the operator. 
Inspection & Control
Inspect, detect and consolidate infrastructure failures.
Toutes les sources sont protégées ©IHMATI