RESPECTFUL OBSERVATION OF THE ENVIRONMENT
"Aube" is a paramotor-type Drone whose objective is to help in the observation, understanding and protection of wildlife.
The choice to fly with a miniature paraglider wing allows "Aube" to be at the same time small, enduring and very silent with a flight speed adapted for observation.
The idea was to create a tool that can, in the manner of a bird (discreet and respectful), provide an aerial vision, both for the fight against environmental and wildlife crime, as well as for tourism and scientific activities.
A UNIQUE WEIGHT, SPACE AND PERFORMANCE COMBINATION
The chassis suspended underneath the canopy is composed of an electric propulsion system, actuators for piloting, a stabilized gondola (including various cameras) and an on-board management system (sensors and central unit), making it easy for its operator to use.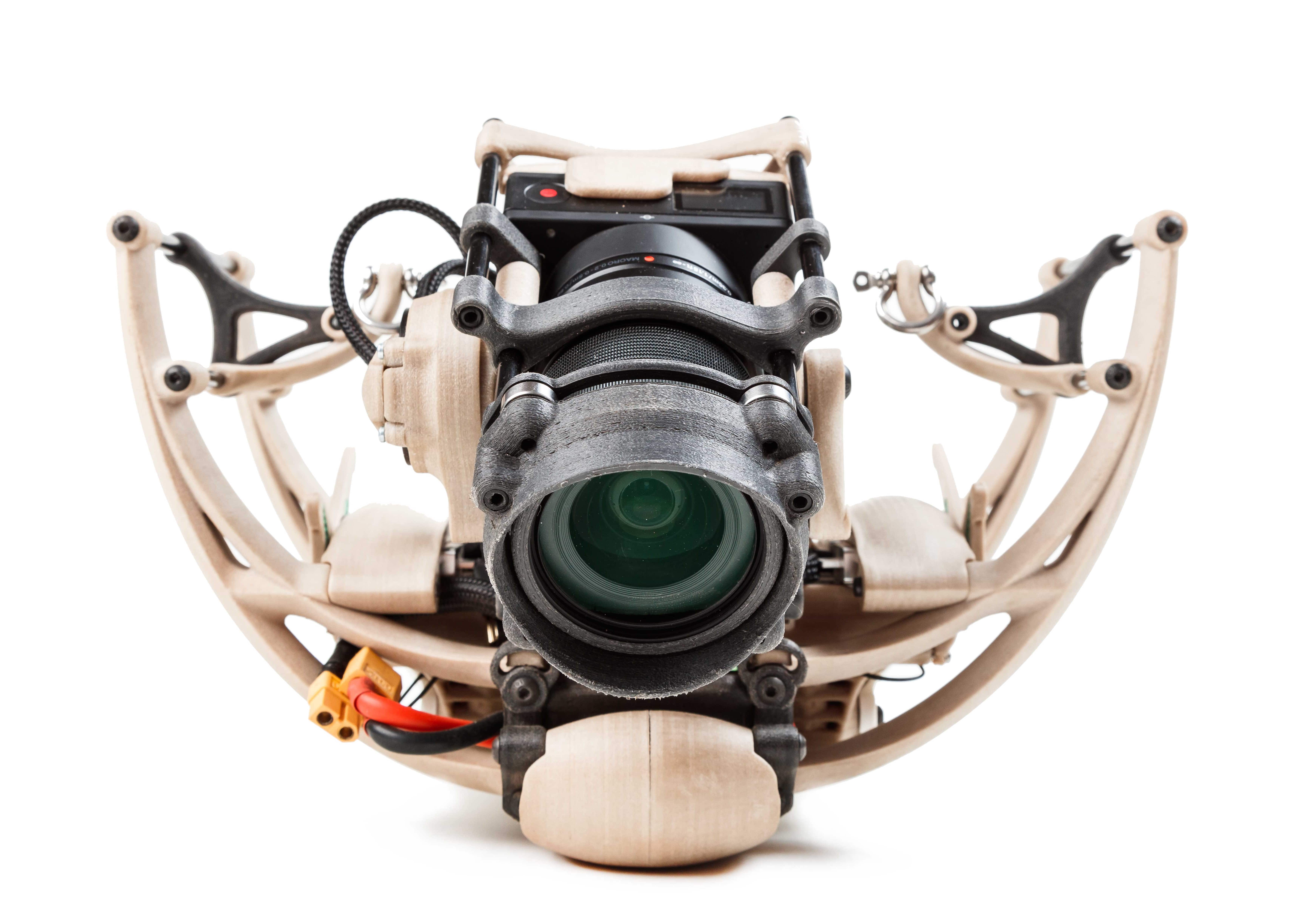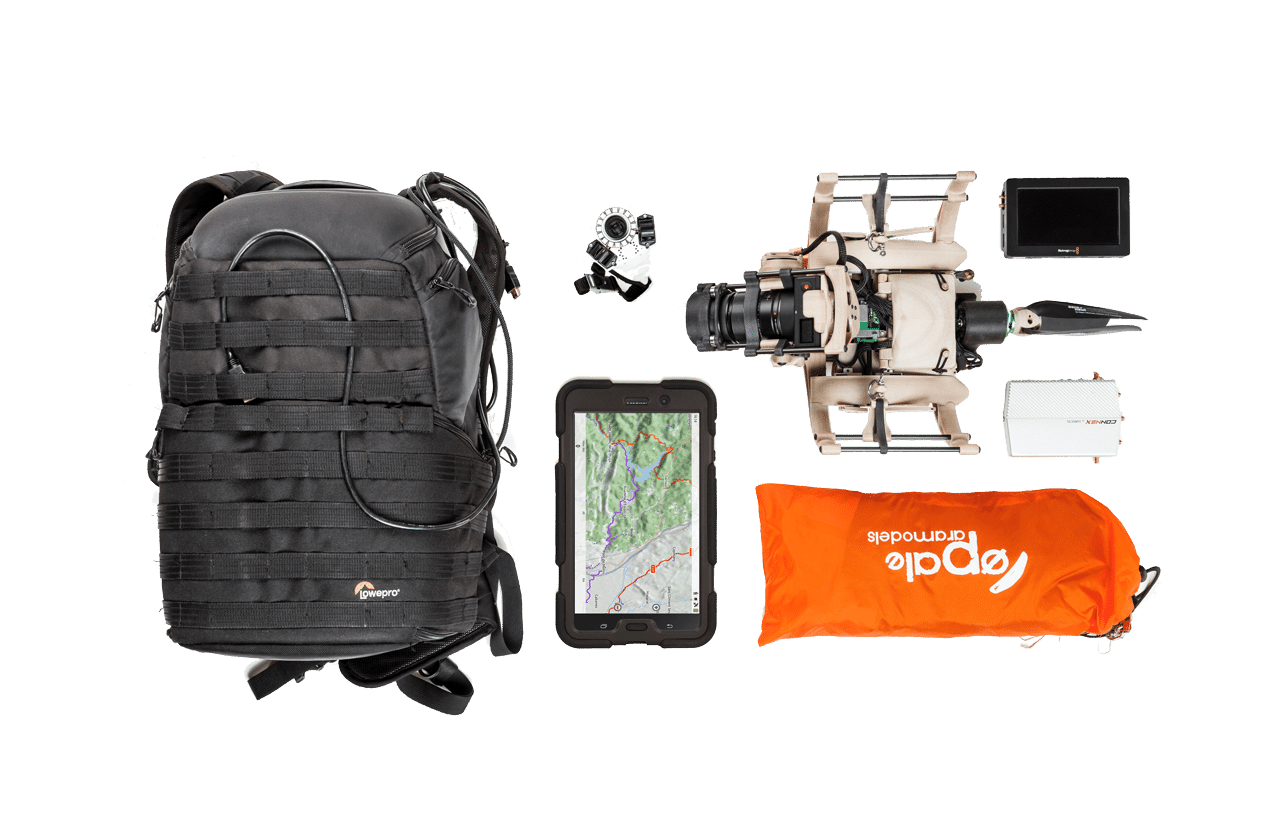 Open the bag, take the professional drone out and launch it in less than five minutes.
Extremely compact and mobile, the operational package fits into a tactical backpack weighing less than ten kilograms. It requires only one UAV operator and can be deployed and refurbished in five minutes. The paramotor drone is launched and recovered by hand on rough ground.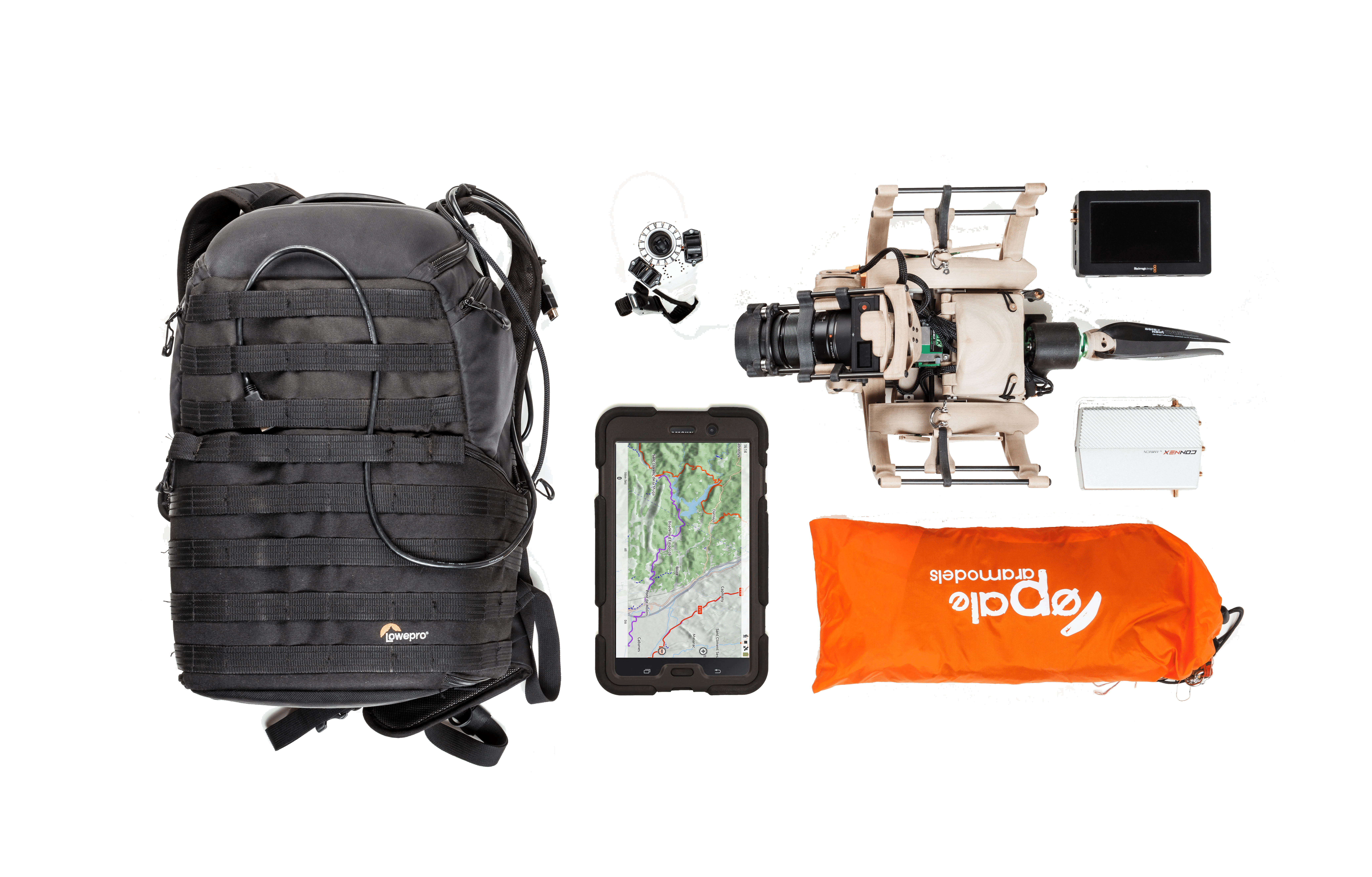 ROBUSTE STRUCTURE AND MAINTENANCE SIMPLIFIES
The chassis and the remote control being 90% 3D printed with bio-compostable plastic and guaranteed free of endocrine disruptors, maintenance and evolution can be done quickly and locally while limiting the impact on the environment.
In case of failure or perforation of the sail, the drone will fly, thus guaranteeing the safety of goods and people (flying over a crowd for example). The sails are interchangeable and repairable thanks to fabric and line kits.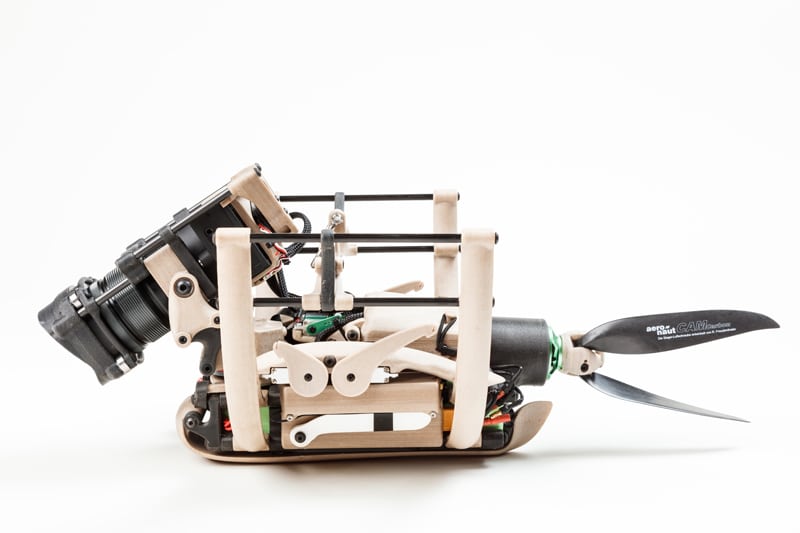 AUBE TECHNICAL
SPECIFICATIONS
A light professional drone, highly autonomous, with adapted speed and long range.
Fully autonomous for up to 90 minutes, the Aube UAV weighs 3.2 kilograms (empty). It has the capacity to carry a payload weighing a maximum of 1.2 kilograms and can withstand winds ranging from 0 to 25 km/hour.
Its maximum speed is 30 km/h and video transmission can be made up to 5 km away. Its small size (290, 290, 160 mm) gives it the valuable advantage of being an easily transportable UAV that can be deployed at any time.
Maximum wind speed for a flight in km/h
Maximum vidéo range in Km
maximum wind speed for a flight in km/h
maximum video range in km (Max. 60)
Environmental Study & Analysis
Reach inaccessible areas and be in symbiosis with nature and its inhabitants.
Audiovisual Creations
Discover new landscapes, film from new angles and create exceptional content. 
Security & Surveillance
Analyze a situation, identify the risks and react according to the opportunities that present themselves to the operator. 
Inspection & Control
Inspect, detect and consolidate infrastructure failures.
ECO-DESIGN AT THE HEART OF OUR EXPERTISE
Committed to its values, Aube wanted to keep its authenticity by offering a drone with techniques and tools to reduce environmental pollution as much as possible.
Each part is designed to minimize energy consumption. By way of comparison, a light helicopter consumes 30 liters of fuel per hour of flight, or about 3,000 times more energy than our "Aube" professional drone.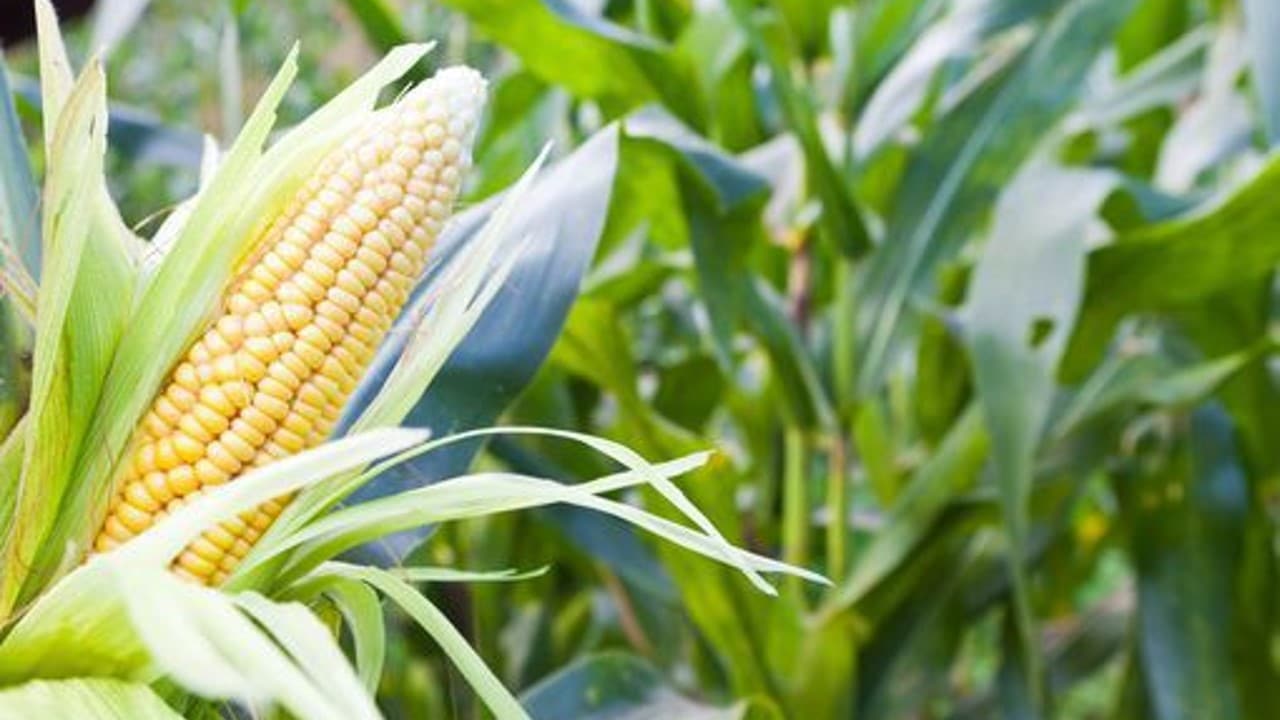 Resources
The hard parts of our product are made from corn and flax fibers. The soft parts are made from corn and oyster shells.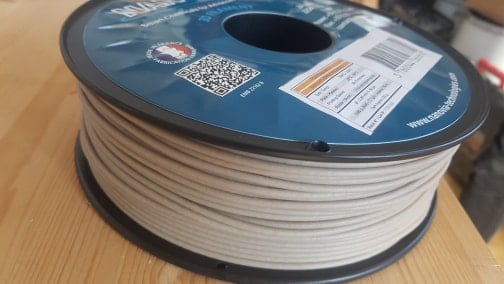 Transformation
The transformation of these resources into a 100% biodegradable plastic material allows us to design and operate the Aube product while respecting the environment.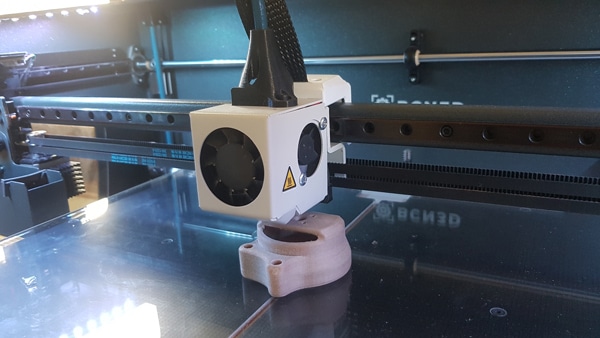 Design
The different parts are manufactured in our workshop by 3D printing in order to ensure a continuous evolution of our products.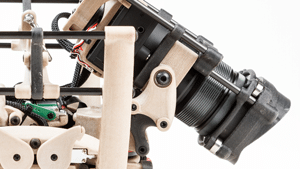 Uses
The characteristics of the plastic materials used enable the Aube paramotor drone to be both robust and high-performance.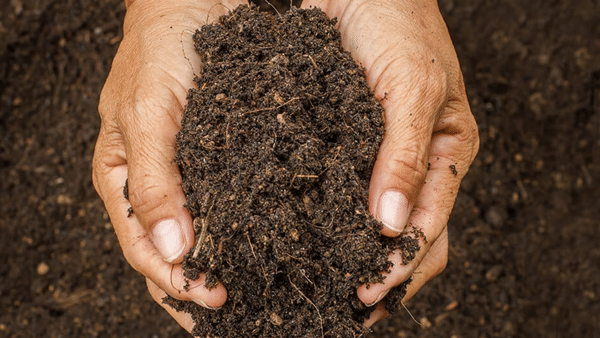 Biodegradation
Components that have become obsolete or out of use are transformed into healthy soil by a composting method.
Toutes les sources sont protégées ©IHMATI